A midnight snack of blueberry yogurt and a granny smith apple later, I type a quote from Mr. Ramsey as my first blog title out here in the East Coast. As the last ILC group left to start our summer courses, it is nice to hear Mr. Ramsey call us the "fabulous finish" just before we head off to SFO's own Yankee Pier for a very fulfilling breakfast.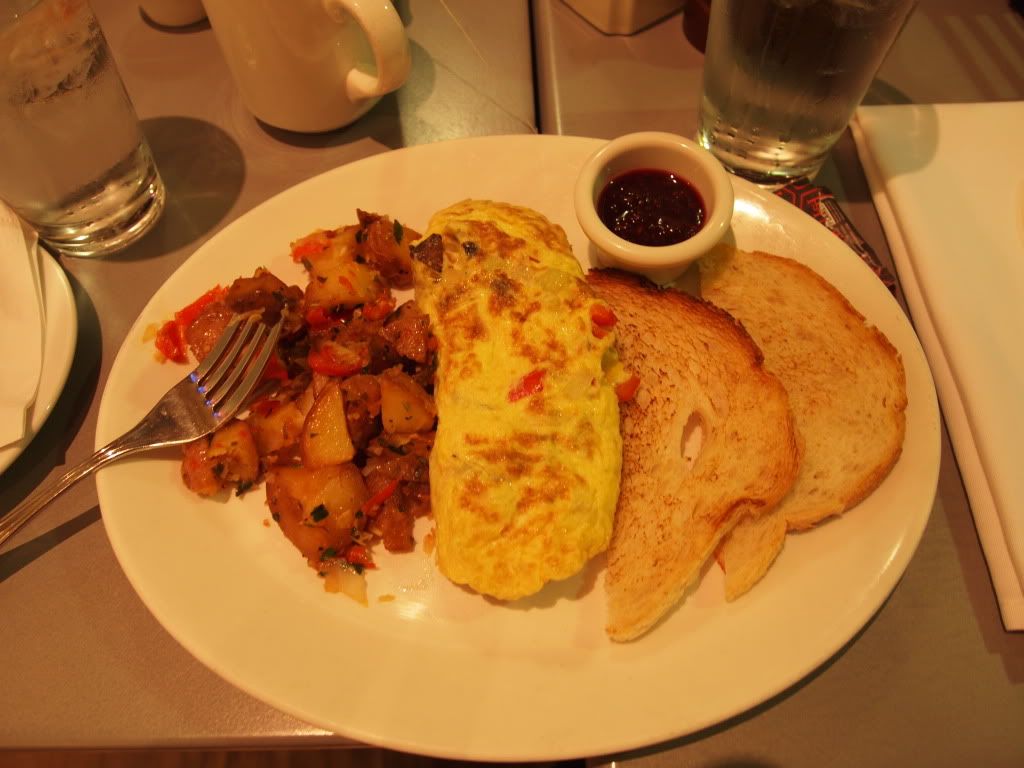 It was a quick exchange of farewells as Matt, Tom, Lori, and I boarded or white shuttle to SFO airport. We exchanged small talk on our ride over since all of us were admittedly tired from lack of sleep the previous night. Nevertheless, we were all excited internally, though physically we appeared very calm. Though our United Airlines flight was on schedule, traffic at the Philadelphia airport hindered our arrival time by a touch. As I sat between Tom and Lori throughout our five-hour flight, I killed time by watching the BBC movie Jane Eyre and rereading some Clausewitz. We were truly fortunate that a short session of rain began shortly after our revival and ended as we exited the airport with our luggage. Perhaps the only negative part to our entire plane ride to Philadelphia was the gush of muggy humidity that engulfed us the minute we stepped off the plane.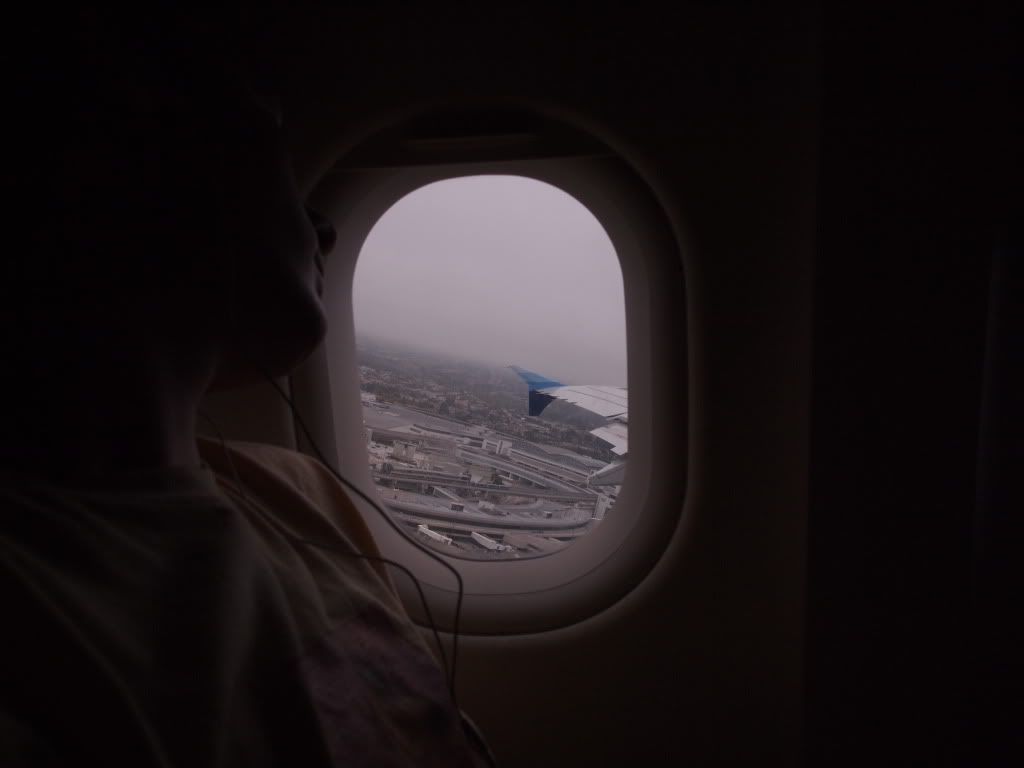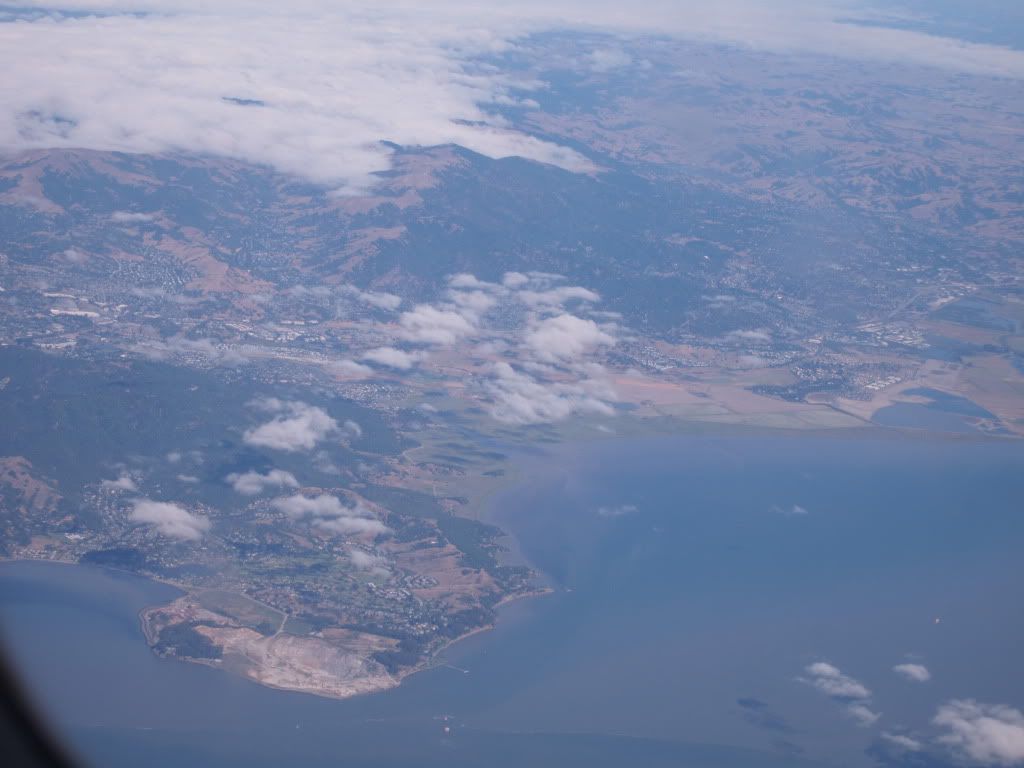 New People, New Perspectives:

I had the wonderful opportunity of joining Mr. Ramsey's ride to the Philadelphia Sheraton Hotel as Matt, Tom, and Lori took a cab instead. Mr. Ramsey's relatives – his younger sister and cousin – offered to pick him and a student up from the airport so as he could both catch up with his family members and refrain of having to call two taxis. Although I was too excited by the brilliant city of Philadelphia whizzing before my eyes as our car dashed down 95 South freeway to really share elaborate conversations with the Ramseys, I did get to witness their unique interaction with one another. I saw a different, looser side to our school board president, Mr. Ramsey, as he candidly chatted away with his sister and cousin. These two women were awfully kind, with the sister turning to me to say: "Welcome to Philadelphia – the city of brotherly love – and we love you". All the Ramseys had their share of pointing out certain aspects of this city to me and it was such a great way to enter downtown Philadelphia. Although we did get lost for a moment, our detour did give me another side of Philadelphia to observe and more time playing witness to the company of the Ramseys.




Connecting Connections:

As soon as all the Yalies arrived to the Sheraton, everyone dashed to their rooms to set aside luggage and start dressing up for dinner. Since Mr. Ramsey and I arrived later than the others on account of us getting lost on the way, we had even lesser time to get ready. By the time I stepped down to the lobby, I noticed immediately three very familiar faces casually assembled with Matt, Tom, and Lori at the lobby. They were Julia Martien, Alex elms, and Brain Seegers – our ILC University of Pennsylvania cohorts – and here to join us for dinner at Butcher and Singer. Of all the other ILC groups, I could not think of another group that the Yalies could have reunited better with. The Penn group consisted of three students, with Alex as the only Pinole Valley High School representative among two representative students from El Cerrito High School and us Yalies was the exact opposite. Tom quickly reacquainted himself with Julia and Brian as Matt and I caught up with our good pal Alex. However, this was not merely an exchange of hugs and hellos. In addition to asking how wonderful the Penn Physics program was going for Alex – which has been wonderful by the way – I also asked him a lot of questions regarding his take on the U. Penn campus. Surely, I will get a more detailed campus tour and information session regarding the University of Pennsylvania later on July 22

nd

, but there certainly was no harm in getting the opinions from a friend you knew had no reason to steer you in the wrong direction with his/her honest opinions. In addition to meeting back up with Alex again, I also was able to officially meet both Brian and Julia.

It's the First Test So Make it Good:

Dinner at Luther and Singer this evening was a pretty large party of twelve individuals. Mr. Joaquim M. Hamilton was our special guest of the evening (he is the assistant dean of admissions and co-director of multicultural recruitment for Swarthmore University). A very jovial and approachable character, Mr. Hamilton was a great representative to dine with. Having the grand opportunity to sit to his right side made hearing him talk over the blaring background music much easier (though I have to admit their jazz tracks and Frank Sinatra songs were a great touch to this dimly-lit restaurant). The opportunity to meet a Swarthmore representative was really a last-minute event lodged into our itinerary. Originally, it was going to be a dinner without any representatives at all, but I'm glad that never happened. There are three main reasons why I was especially thankful that we had the opportunity to speak with Mr. Hamilton. For one: he was the only guest we would have that represented a highly selective but small, private liberal-arts college. Secondly, I did have a slight curiosity to learn more about Swarthmore especially since we were not going to visit their campus. And lastly, Mr. Hamilton's presence served as a good test-run to start establishing good habits, ask those important questions for comparison later, and practice making a good impression. Luckily, Mr. Hamilton's welcoming personality made our very first dinner very, very smooth.

Cut to the Chase:

In the midst of college applications and after so many glances at the Fiske Guide for Colleges (a great book for finding good colleges that I highly recommend), I've become very acquainted with certain questions that I've either heard the same, obvious answers to or knew I could simply obtain them from the Fiske guide later. As a result, there are certain questions I no longer ask anymore and among them include typical statistics and details such as the historical background of the school. Questions that I do want to know answers to – and this is for my personal taste – are those that require a part of the individual I'm asking from. For instance, if it was an alumni, the question I'd ask would not be "why do students choose so-and-so college?" but rather "why did you choose so-and-so college?" If my guests were admissions officers or individuals of such status, I'd ask "what do you look for in a student on the applications" but not "what does the school look for among all the applicants". Granted, there is no wrong in asking those questions which I personally try to avoid for it is simply a personal reference of mine, and there are definitely random questions I ask just for the sake of curiosity. In general, I'm simply trying to leave these dinners with a unique impression of the school that wasn't simply an easily forgettable repeat of all the fabulous things nearly all great schools offer (such as the highly stressed fact that so-and-so college had great professors). I want to be able to understand clearly what makes a Swarthmore student different from, say, a Davidson student. I want to know what atmosphere I could possibly be getting myself into. And since I'm on my way with college applications, I'm especially interested with both the application process details and requirements for college freshmen. After much reading about colleges and asking college representatives questions, I start to get the hang of what questions I really need to ask because in addition to your own burning curiosities, you also have to be courteous to your other cohorts who also had unique questions to ask of their own too.

Advice from Someone Who's Been There:

After all my personal questions were asked and answered, I moved on to those I thought could benefit others. When Mr. Hamilton told all of us that, back in high school, he was pretty much a jock but also loved to learn, I immediately thought of my younger brother who was entering as a high school freshman next year. My little brother is a great basketball player and definitely has his mind set on a future, highly probably, in professional sports. I am all for individuals having big dreams and following them but there comes a point where one also has to be realistic. I've dabbled with the possibility of becoming an artist when I grow up but upon more scrutiny and focus on academics, I realized that, though I will never leave art in my future, it was definitely not be my main focus – especially for someone like myself with so many interests. Therefore, I wanted to find some way to convince my little brother to be more open-minded and rational about his goals. Mr. Hamilton loved basketball too and even played on traveling teams growing up. When he saw the competition out there before him, he started to rethink his focus and started placing more of his efforts towards getting into a great college. With that advice, I hope that, in addition to the academic exposure he will get from high school, my little brother understands that the path to the future is in no way a smooth, one-way path.

Playing Ambassador:

Another extensive topic I can recall from chatting with Mr. Hamilton is the the ways we can promote a more college-going culture among students. His recommendation, as advice from a college representative that has gone around telling students more about the seemingly unheard of Swarthmore, is to definitely start such a culture earlier (such as middle school) and possibly have students in high school start clubs or groups that act as centers of college information and resources (almost like a more down-to-earth version of the Ivy League Connection). In addition to these suggestions, Mr. Hamilton reminded all of us of an important fact that although college can, yes, greatly improve your chances of securing a great job, there simply was no guarantee. For those students who do not end up choosing college as an option upon high school graduation, it is important not to misjudge them so quickly. Everyone has their reasons to stop their education after high school. For many students who do not come from very stable financial backgrounds, there if often a guilt of leaving home to pursue such a personal thing as high education despite knowing that your family back home is still struggling. "College is a luxury" Mr. Hamilton concluded. There is no guarantee that you will earn more than your parents nor is there a solid restriction from working at the local fast food restaurant down the street. It is a risk many students have to and in my opinion, should take. I'm going to college with a great fear in the back of my head that these four years could bring me very little in the end but whenever such doubt comes to my head, I simply remind myself that "you never know until you try" and if there was any advice anyone should remember from me regarding pursuing something new you're already second-guessing your abilities on is that you can never go wrong as long as you try and give it your all. Giving up with only get you nowhere and leave you forever wondering what could have been. "Reach for the moon because even if you miss, you'll land among stars".
This wonderful night ended with a guest visit by Matt, Tom, and I to the U. Penn campus in the evening to hang out with our U. Penn cohorts. That campus is very dark but distinctly beautiful at night. Fireflies briefly make an appearance and U. Penn students from the summer program are always roaming around the quad areas to hang out with each other.
This has been a very productive first day and I cannot wait to see what Princeton has in store for us tomorrow.