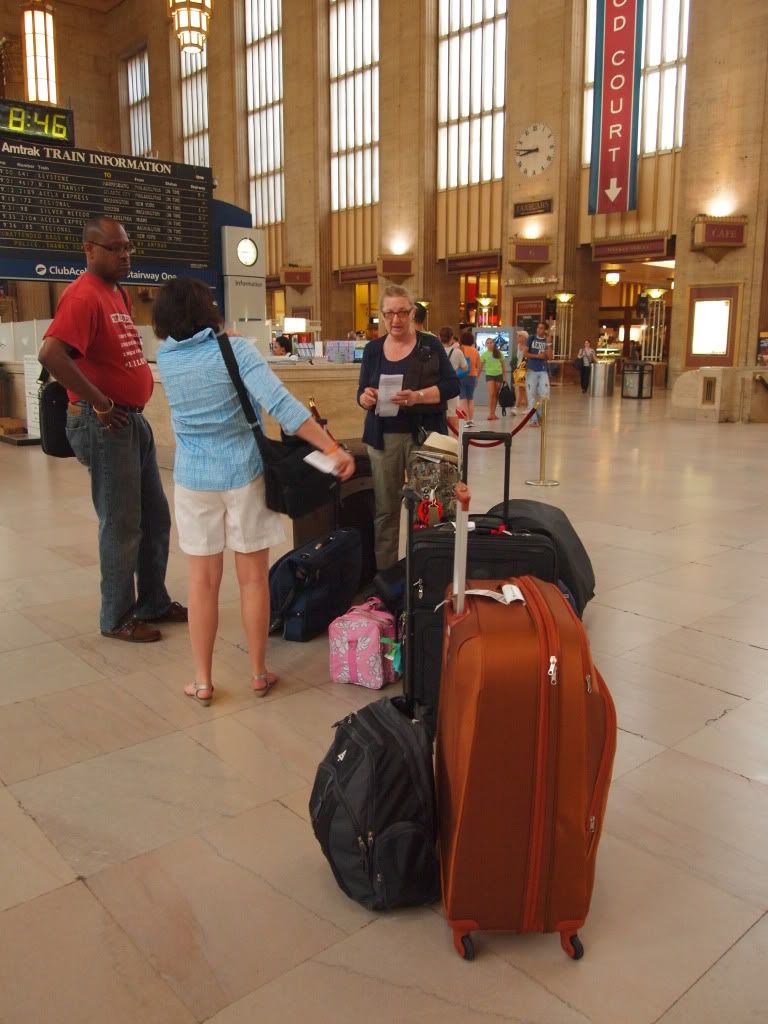 Waiting for the train from Philadelphia to NYC.
Last glimpse of Philly... :-(
Lori Nardone on the train.
Our surprisingly short train ride from the wonderful city of Philladelphia to New York City was highlighted by none other than the boisterous Mr. Charles Ramsey and his increasing curiosity over the infamous social networking site known to nearly everyone as Facebook. As Tom twisted his brain around a crossword puzzle, the rest of us took turns answering to the baffled Mr. Ramsey and his frustration over why more people choose such sites for communication than simple email. In the end, we discovered that Mr. Ramsey was probably the only one in the world without a Facebook account (just kidding) but, with so many friends he's got and will continue to have in the future, he will soon "come over to the dark side" as some may call it.

Mr. Ramsey and Ms. Kronenberg
Frustrating Situations: NYC is quite an eyesore to take in at a first glance, with so many activities and sights fighting for your attention the minute you step foot out of the train station. We've been carrying all our luggage from home since we got off the train station and were desperate to escape this heat wave melting the concrete jungle in which we stood. The struggle to get the luggage around and wait for taxis in the blistering heat among so many crowds passing by did get a bit aggravating. Eventually a taxi picked all of us up and drove us to our current residence for the evening - The Empire Hotel – a great sigh of relief.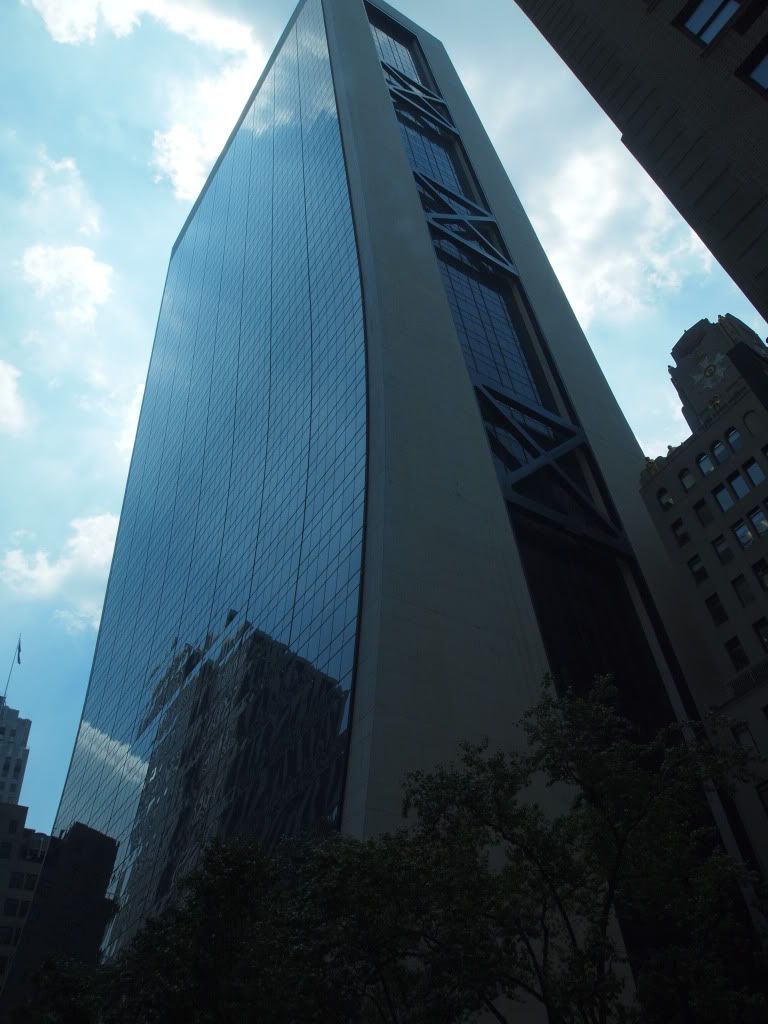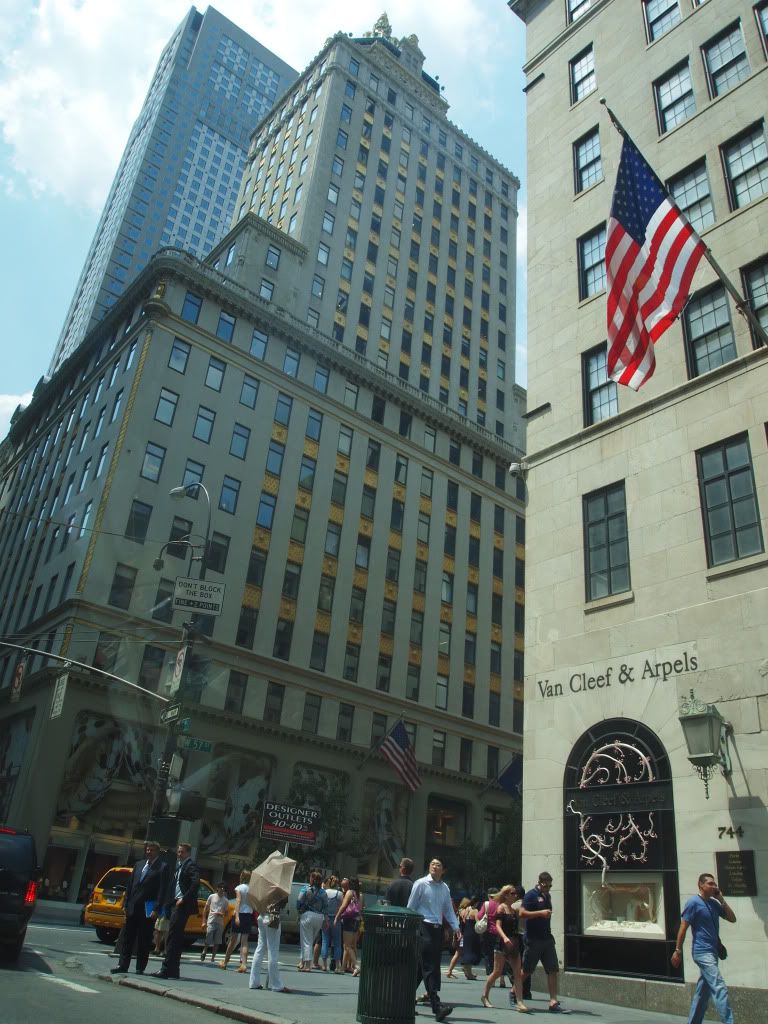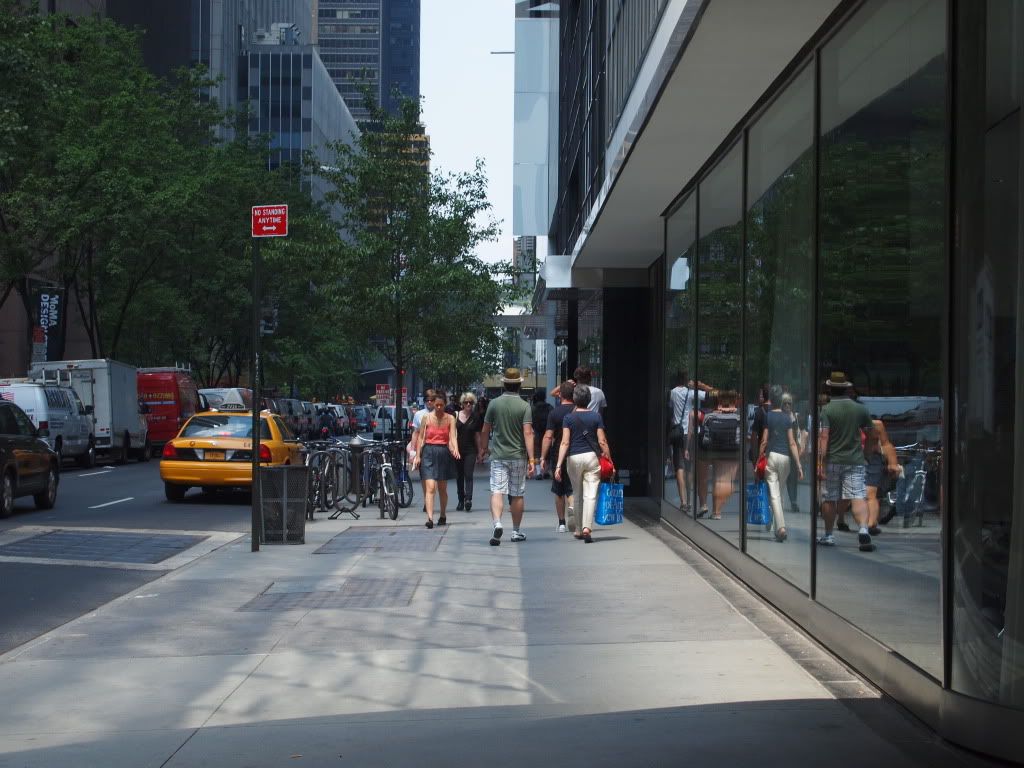 Acknowledging the First Leader: Lunch followed shortly after we dropped off all our heavy luggage. Braving through the intense heat, the seven of us headed for The Modern for lunch - a fancy restaurant located besides MOMA. There, we would eventually meet up with Peter Chau. If you do not know Peter and you are reading this blog or any blog from the Ivy League Connections blogspot site, than you ought to know now that Peter Chau is our first ILC student. He never attended these summer sessions at Ivy League schools under the ILC, but he did go to Dartmouth College after high school thanks to the superb letters of recommendations written for him by both Mr. Ramsey and Ms. Kroneberg. From there, Peter helped connect the infant ILC to Dartmouth, paving the way for students from the WCCUSD to join the high schools students attending summer classes at prestigious ivy league schools.



Entrance to The Modern.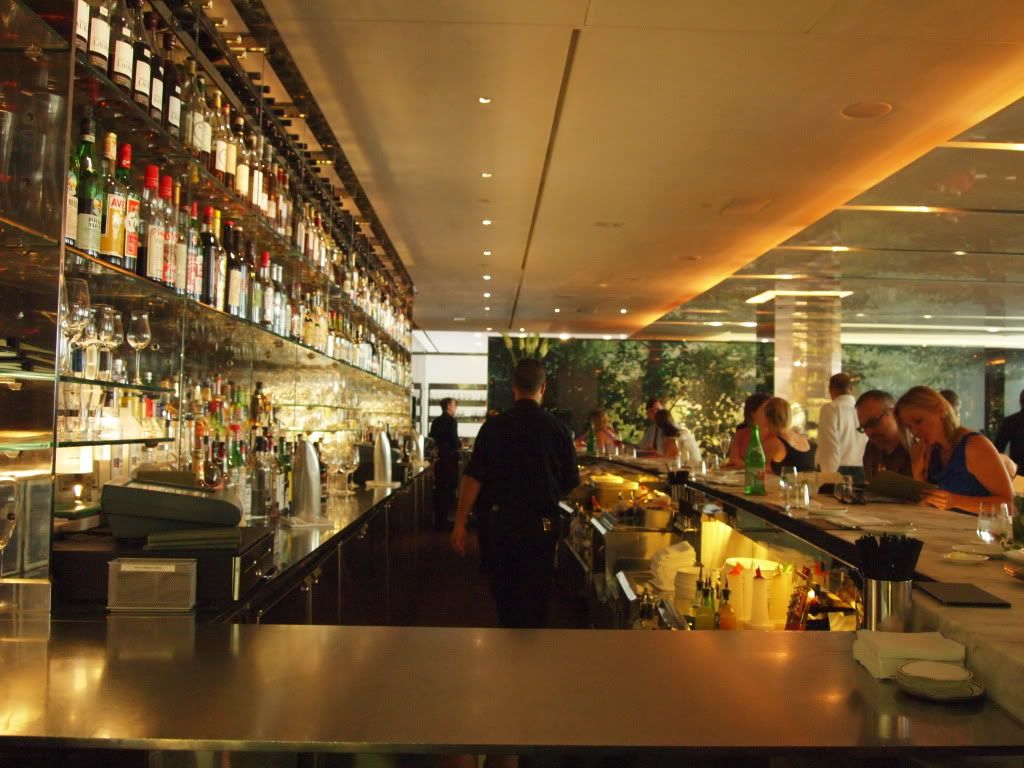 The Modern Bar.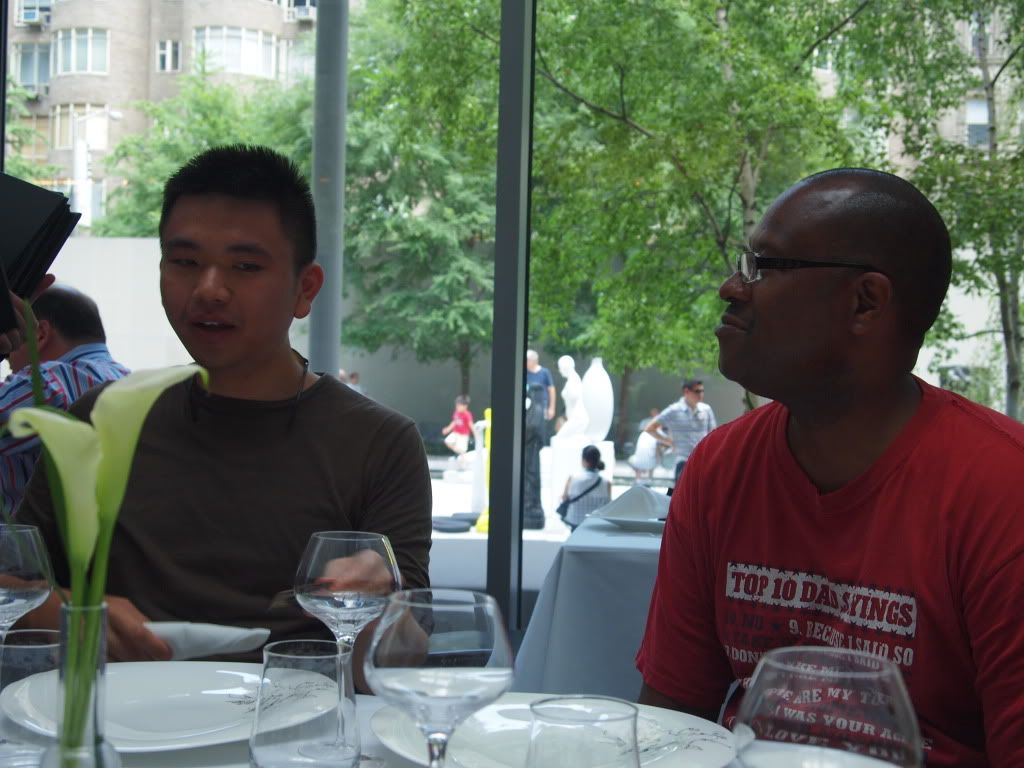 Peter Chau and Mr. Charles Ramsey.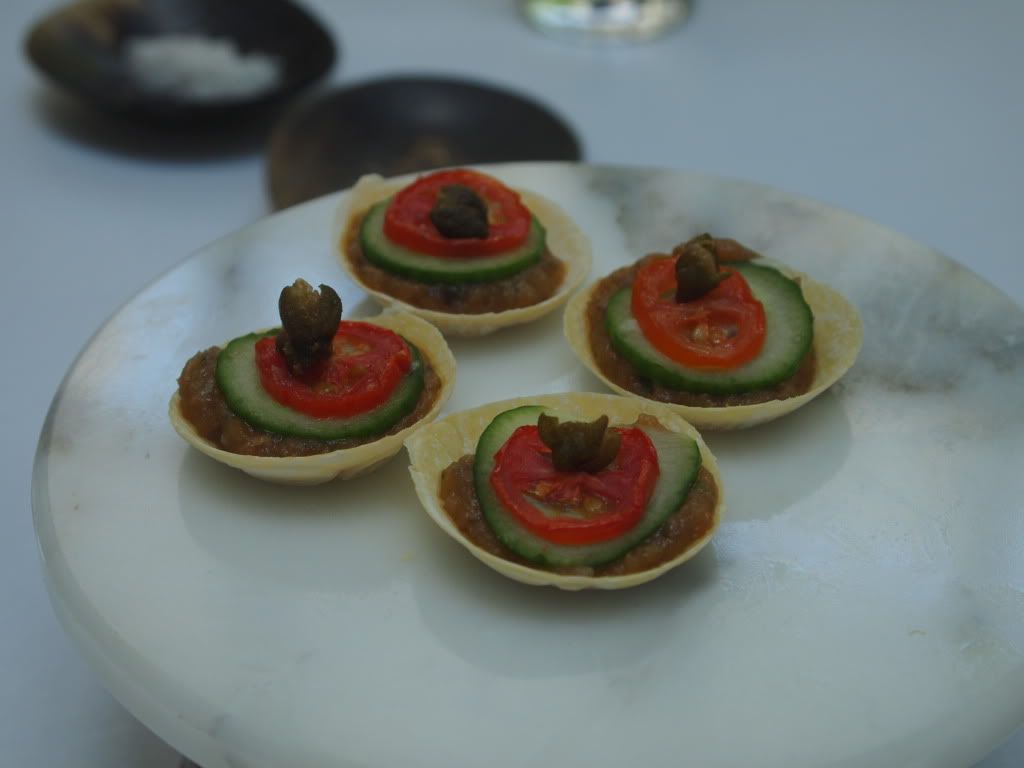 Gift treats from the chef.
Blunt and Honest: Peter tells it like it is. He stands strongly by his opinions and is very good about defending them. When I asked him about personal statements, he said the best way to tackle them is to ask yourself the following question "If you could only tell the admissions officers one thing and one thing only to represent you, what would it be?" Immediately, I briefly asked that question in my head but a stubborn voice shot back to say: "But what if you have more than one thing?" I then did repeat this question to Peter, who bluntly stated "No, you must choose only one." He explained that, at best admissions officers have no more than seven minutes to look through your application; they do not have time to read through a very detailed summary of what it is that you're exceptionally special. After helping Dartmouth College with reading undergraduate applications, Peter's insight is phenomenal and for me, definitely worth trusting.

B

e Early; Don't Procrastinate

: Another great advice by Peter that's worth repeating here is the importance to being early in, not just your college applications, but in everything in general. To be early is to be on time and to be on time is to be late. The admissions officers may hold the fate of your attendance in its hands but you hold some factors in yours. Among them include the time you submit and what you put on your essay. Ask your teachers for recommendations before everyone else. Finish those personal statements now. Talk with your counselor once school begins. Take the first standardized test coming up (but remember to study). And lastly, submit your application as early as possible!
More photos of NYC: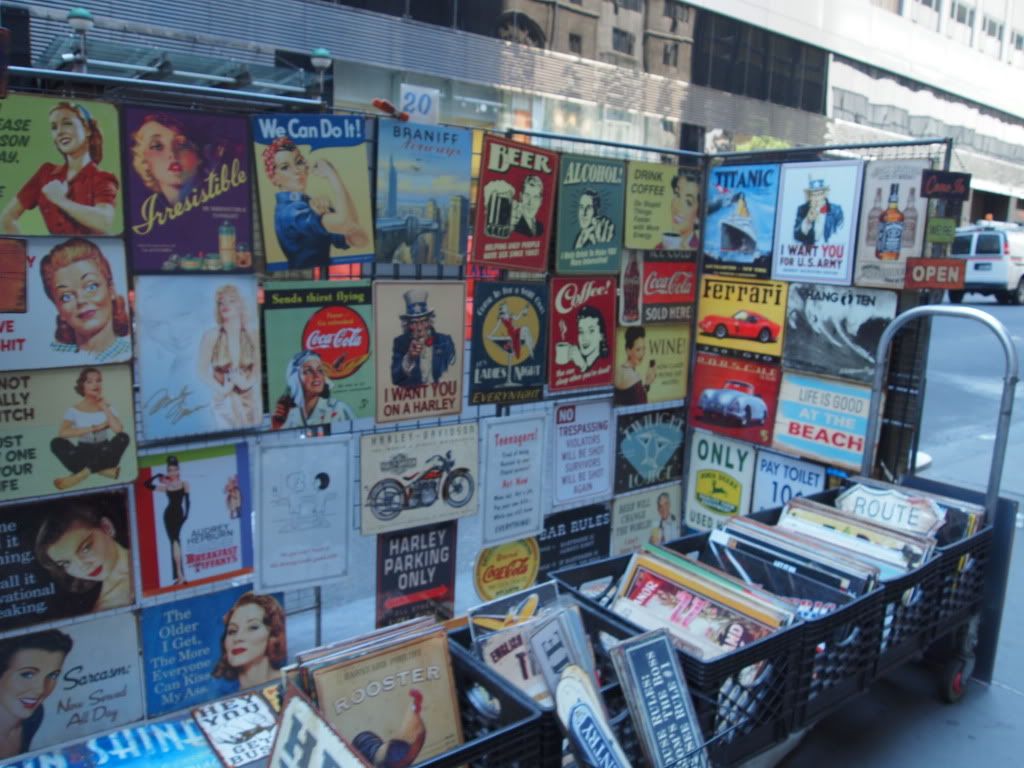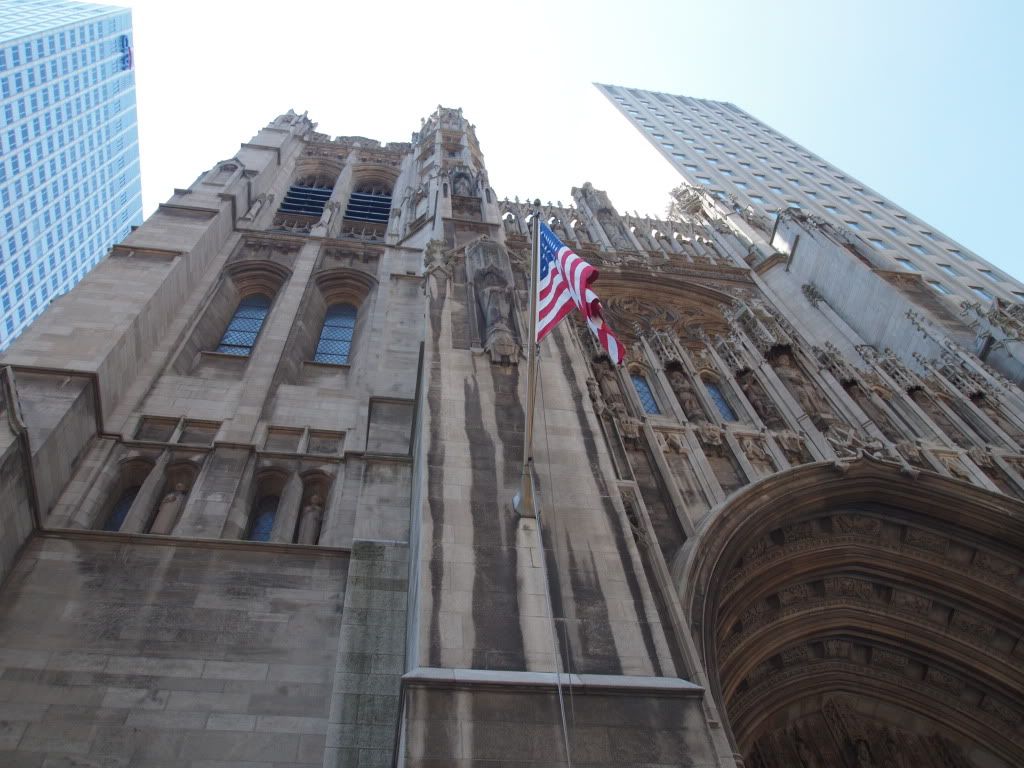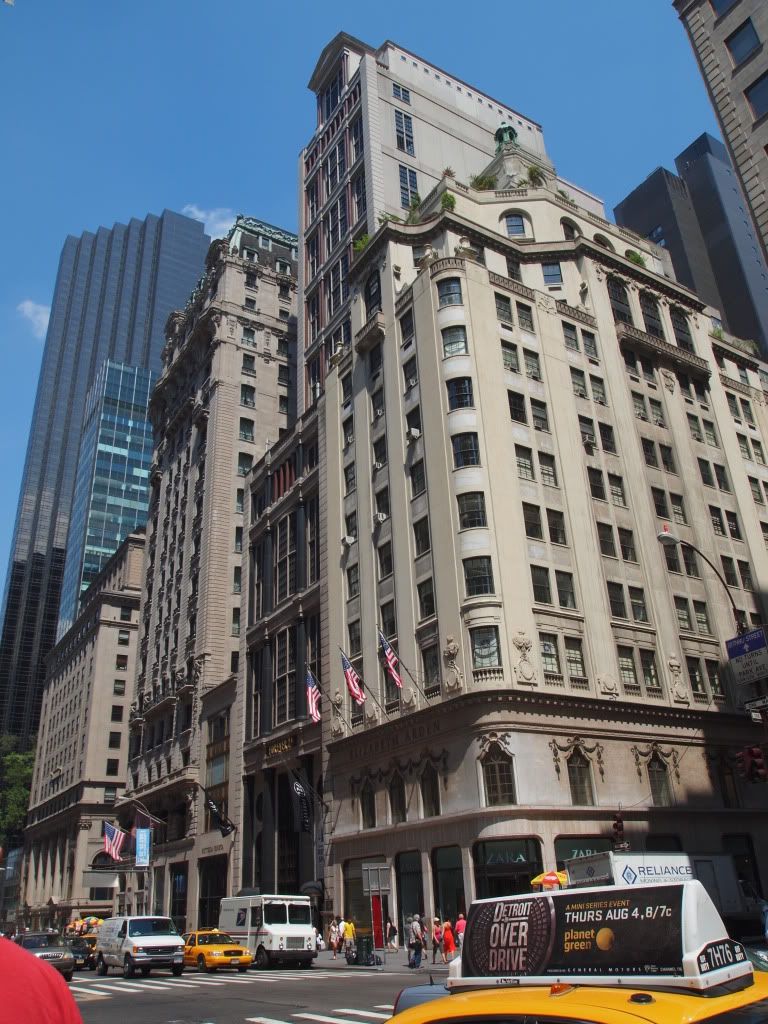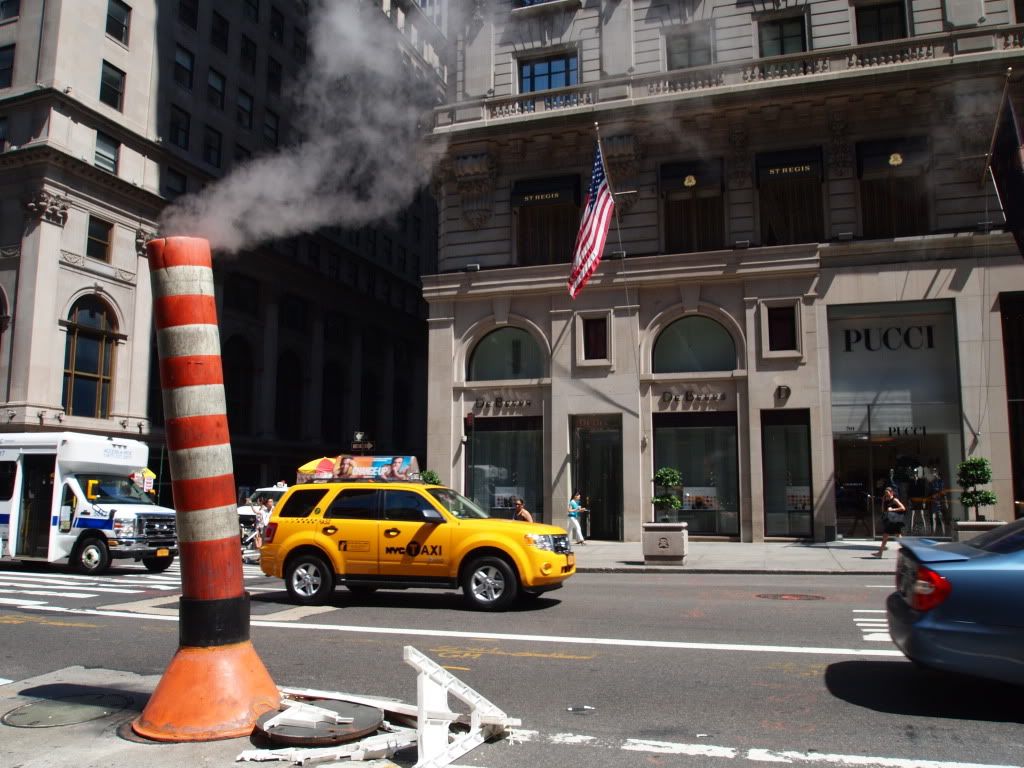 Onward to Columbia University!




Tall, black gates open wide greeted us Yalies as we got off our cab to enter Columbia University. Wrapped by the sheer heat and humidity, we walked straight to this large, open path, exposing the first glance of the true Columbia campus. To my left, you could see Columbia's largest library – a massive building of pillars and wide steps leading to what I'm sure was probably a nicely air-conditioned facility. Because it took us several tries to get a cab's attention to drive us down to 116th and Broadway – where Columbia University was located – we missed the first part of the campus tour.

After getting dual exposure of both the University of Pennsylvania and Princeton University through their back-to-back information session and campus tours, it was hard for me to feel adequately informed about Columbia when I only saw North Campus. In addition, it is very difficult to enjoy the architecture, mood, and speeches given by our student tour guides when the mad heat wave currently plaguing the East Coast turned prolonged stops during the tour into baking sheets of human gingerbread. Therefore, as disappointed as I was to stop our tour short for the 4 o'clock meeting with the Nor Cal admissions officer, Mr. David Buckwald, I was also relieved that we were returning back into an air-conditioned building.

First impressions

: What struck me immediately about Mr. Buckwald was his openness and friendliness. You'd expect admissions officers to always be smiling and welcoming – eagerly shaking hands – but that's not always as authentic as some would hope. Mr. Buckwald is a friend of both Mr. Ramsey and Ms. Kronenberg; he reads the Northern California applications which, among them, included several from the WCCUSD. I was very pleased that that already-established connection between them gave us this rare and valuable oppurtunity to speak intimately and informally with an Columbia admissions officer.

Role Models

: We currently have two El Cerrito High School alumni – also participants of ILC – currently attending Columbia. Mr. Buckwald shows a sincere interest in our large, but admittedly under-represented district, reminding me of the influence and potential students from our school district – or any district for that matter – has to the students following behind them in high school. If an upperclassmen you used to see around your high school was now studying at a very selective university and having a great time there post-high school, you feel both pride for your school and a push to do just as well as they have when time comes for you to take on those dreaded college applications. I certainly had upperclassmen from Pinole Valley high School that I look up to – Yohanna Pepa, Austin Long, Vaughn Pare, and Ashley Nakai to name just a few – and among the many reasons why I do include their admittance to highly selective colleges and universities. It makes me say to myself: "Wow, I want to be just like them." I was exposed to them a lot even as a freshman and I think that just being around the right group of people in high school definitely drives to further to do your very best at all times.

Value your Experiences

: These college visits, therefore, are extremely important to me. It's not a visit I'm taking during sophomore year - twoyears away from college applications and truly able to remember the visit as freshly in my mind. Now, as a rising-senior, each step I take throughout a college campus is a serious question to ask myself: "Can you imagine yourself here for four years?" Because, if I cannot answer that question honestly to myself there, there is no reason to force myself to like it despite the features I do appreciate about the college or the fact that it is a highly regarded university. That was how I felt about Princeton. I liked it before I went to its campus simply because it was Princeton – currently the second best school in the nation on several national polls. That desire to have the best thing offered out there used to be how my ambition and drive were led by. I wanted the best even if it was insanely hard to obtain. But such an attitude was merely a phase. I continue to seek the best but not so much what is named the best. I seek the best for myself and that may or may not align with the opinion of others. Therefore, it is in my best hope that my fellow classmates, underclassmen, and PV students to follow acknowledge what it is that they want that best satisfies their desires. Do not get too caught up with prestige because, until you witness a campus first-hand, the college you thought you'd like based on reputation, may make you absolutely miserable.

Someone to Relate to

: In addition to Mr. Buckwald, there were two current Columbia students sitting in the meeting room with us during our personal information session. One was a rising-junior who changed his major from Engineering to Psychology that was also from the Bay Area. The other was a rising-senior of Ghana origins, a student from a public high school in Wyoming, and currently majoring in music with a minor in pre-med. Mr. Buckwald allowed these two students to speak often and share their input on answers that were asked among us and between those two, I was especially inspired by the young woman who was a music major (both their names escape me unfortunately). I related to her because, prior to college, there was moment in her life where she was determined to pursue a vocational college to pursue her musical ambitions. Although it was tempting, a side of her that beckoned for academics and the opportunity to be exposed to it alongside music, changed her mind to find an institution that satisfies both loves. This comment struck me very well. I cannot choose between art and academics; both are an unchangeable part of my being that would make me utterly miserable should I be absent of one. This young woman's experience finally assuaged any lingering thought I had about possibly attending art school: I am most definitely pursuing a university that satisfies both my interests and not merely one.

My Opinion Changed

: I wasn't sure if I liked the idea of having a mandatory core curriculum to follow in college. I was okay with distribution requirements – where you could choose a from a list of available classes to meet the requirements – but I wasn't sure if I liked the idea of taking the same classes as everyone else, especially when I've always seen college as the opportunity to become specialized in a particular field or fields. Columbia's reason for core curriculum requirements changed my mind. According to Columbia, core classes offer what they believe are fundamental knowledge that all their graduates should know as well-rounded scholars. In addition, these classes was a unifying element that brings Columbia students together even if their majors would make them very distant with one another as the years go by. If you think about it, entering college as a freshman is a very foreign experience no matter how mature or well-prepared you think you are. These core classes offer a chance for Columbia students to have direct path to start off on so they have time to get assembled and pursue their interests after more time of getting comfortable. That aspect has such an appeal to me. I am independent spirit, but I definitely wouldn't mind turning my new school into a home first before I started leaving it to have adventures.

Admitting What Works and Doesn't Work for You

: To be honest, the meeting with Mr. Buckwald and the other students was not as potent to me as what a typical information session colleges often offer along their campus tours. The reason for this was because the meeting had no distinct agenda. It was really a nice, informal discussion about some aspects to Columbia. That information was indeed important and probably better than what I could get from a normal information session, but there was a limited amount of topics discussed. The usual information sessions provided a road map of aspects regarding a college that cover the basics of what prospective students and parents are interested in. At this meeting we only covered certain features of the school, such as student life and the two Columbia students' experiences throughout their years at the university. What these Columbians told us at the meeting was indeed informative but it honestly did not really leave me with a well-rounded impression of Columbia since I had a lop-sided description. I was warming up to Columbia but that was it. It was like turning on the stove but having the gas burn out suddenly, leaving you with lingering heat that had no push to get any hotter.

It's Not Over Until the Fat Lady Sings

: Yet, believe it or not – I like Columbia very much. Penn is still my favorite among the colleges I was exposed to these past three days and half but Columbia is certainly at its tail. Now, you're wondering how this could be when I admitted feeling somewhat incomplete after the personal information session between the ILC and Mr. Buckwald. The reason for my heightened appreciation for Columbia has a lot to do with the dinner we had shortly afterward with three Columbia students – all rising-sophomores. Unlike the previous dinners, this was the only one where the conversations I had with present students or alumni had enough impact on me to love the university they came from and desire to apply for it. Usually, these dinners are supposed to either help or hinder your impression of the college you just visited and was informed of, but not for Columbia in my case. I was convinced that Columbia might be another school for me to consider largely thanks to our guests at dinner.





The Well-Rounded Genius of Similar Origins

: Suhas sat to my right. There were many thing about Suhas that many students would admire and become jealous of. He was a fine example of what it means to be exceedingly well-rounded but without the impression of forcing oneself to be one. His many interests at Harker High School – located in the Bay Area – ranging from varsity soccer to art and writing, struck such a beautiful-sounding chord with me. His accomplishments were inspiring and made me all the more determined to continue working hard, follow my interests, and keep up my academics. Admittedly, I do not think my own genius can rival that of Suhas but that does not discourage me to go to Columbia to meet more students like him. To both our surprise, both Suhas probably passed by one another three years ago without knowing that we would meet at a place like 21 club under such a chance meeting. Both of us were in our school's JSA chapter and we both share vice-president roles for our respective schools. When I was a freshman and he a senior, both of us attended the NorCal JSA conventions at Santa Clara. It truly is a small world and I still can't get over that coincidence.

The Carribbean Engineer Who Understood Himself

: Suhas was incredible by what he was capable of doing but speaking to someone of such high talent and intellect can sometimes make one self-conscious of their own ability to succeed. I know that taking 15 AP classes and only get three 4s and all 5s for the rest was an impossible feat for me, therefore, it was nice to have someone like Yoachim sitting beside me on the left. Yoachim was just as brilliant as Suhas but in a completely different light. As an international student from Trinidad, Yoachim was very friendly, mature, and optimistic about his education here in Columbia. He actually took a year off before going pursuing higher education after high school to really think over what it was that he wanted to do with his life after high school. For many people, that's what college is for but for Yoachim, college served more of a purpose for him if he entered already having a very good idea what it is he wanted to do for his future. Yoachim's public school education opened up more venues for me to ask him questions since I'm also a student from such schooling as well. Hearing the opinions of an international student is much different than that of even an American student from the furthest state possible. Not only was the culture in which he grew up with different, his outlook at college life was different at all. In addition to how friendly and equally interested he was towards our lives and upcoming Yale program, I really enjoyed talking with Yoachim because I share a similar attitude towards independence. One thing that prospective students often forget is whether they can honestly handle being away from home for a very long period of time despite the initial excitement they would probably feel on campus in the first few days, weeks, or months. There's something called "seasonal depression" - a branch from "homesickness" that many out-of-state and international students get during the holidays. The lack of family presence at those holiday events and traditions can hit students really hard and majorly effect their focus at school. Yoachim misses his family but his confidence in taking a year off and fearlessly pursuing engineering at Columbia University shows that not even a drastic transition from the Caribbean Islands to the City that Never Sleeps could not deter him from his mission to succeed.


The YISP Alum

: Matthew Chou went to the YISP program in the same year as Matt Arcineaga two years ago. I didn't get to speak with him often unfortunately because of the distance in our seats and other restaurant guests, but I'm glad that I joined in on his description of the Yale program and his feelings toward it.

The Invisible Inspiration

: Another Columbia student that also made a big impression on me wasn't at the dinner. Yet, despite his attendance, his strong presence was obvious. I am talking about Matt Arcineaga - YISP alum and current rising-sophomore at Columbia. At least once, I could remember the other three Columbian students talking about Matt and how "he's friends with just about everybody". Mr. Miranda commented on how good of a student he was when he taught him back in high school. And even Mr. Buckwald said he remembered Matt fondly. That is a powerful presence. I wish I could have met Matt in person because the connections he can develop AND maintain is truly a skill critical to be a great, contemporary leader.

Our evening ended with a visit to the "Top of the Rock" monument where, at the observatory deck on top, you could see NYC in all its glory in the beautiful summer night. As I stood there overlooking the scenery and taking photos, I say to myself with a smile: "If I can make it here, I can truly make it anywhere".