Lori Nardone, the chaperon for the Yalies this year, gave a wonderful speech to formally introduce us to the School Board this past Wednesday. Although standing before the board as Ms. Nardone explained what our summer course would entail was a brief, it was long enough for me to feel bestowed with great honor.
The other ILC groups were there as well. I've only seen half of them at the blogging session earlier this previous month and have only known the rest through their presence on their respective blogs. Some appeared really nervous, wondering if they were required to speak tonight while others looked cool, calm, and collected. I knew I was excited to be there, despite the nearing AP US History Testing lurking around behind my mind.
My favorite part of the entire evening was hearing from last year's ILC students who will be attending Ivy League colleges this year. I am pleased to say that watching them was especially phenomenal and inspiring since I've met all of them before. It touched me to realized that exactly one year ago, they were filling the same seats this year's ILC students were filling. Now, with senior year almost over for them, they look forward to bright futures as they confront their greatest challenge up to date: college.
Irene Rojas-Caroll impressed me the extensive list of colleges that accepted her (all the schools she applied for approved of her!) I repect her calm and mature attitude towards heading off to college and wish her the best of luck as she heads off to Brown.
Yue Ming Wang and I share badminton games and the proud position of being able to be a part of the ILC two years in a row. The difference, however, is that she beats me on the badminton court and I have yet to even start my second summer class yet. I've looked up to Yue Ming since I've met her and I know she will make her 4 years at Cornell as exciting as she made it sound in her speech tonight.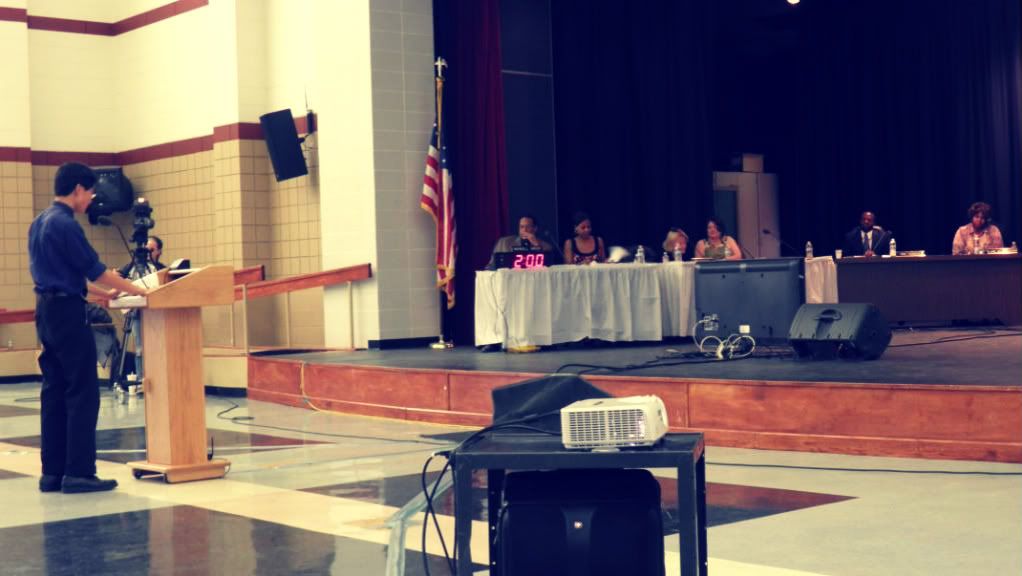 Austin Long (Yale c/o '15) speaks before the School Board.
And finally, there's Austin Long. Unlike the other two above, Austin went to my school, Pinole Valley. After seeing him be a leader at our school and working with him in extracurricular, I was not surprised at all when I found out he got accepted to Yale. Although the process of choosing between this school and UC Berkeley boggled his mind a bit, I'm glad he is finally satisfied with his final decision. He's going to do well over there and I'm glad to have some one like him represent our high school with such prestige. Good luck Austin!
ILC students know better than to be late - especially to an important event as tonight. Outside La Vonya DeJean Midde School's auditorium, students and chaperons mingle with one another just before the meeting began.
Pinole Valley High School's principal, Ms. Kahn, addresses the students on important information about the meeting.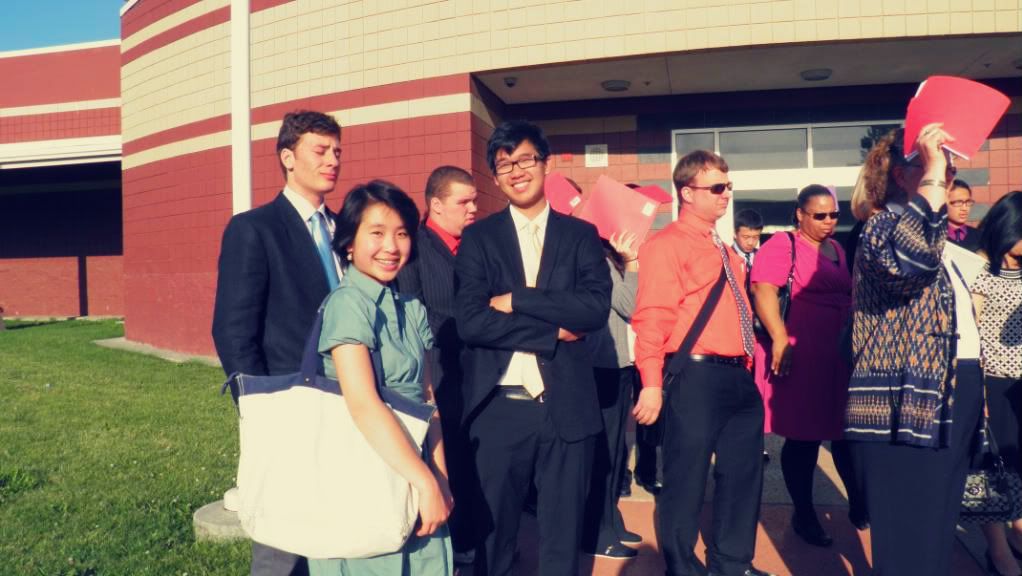 Lori Nardone takes a photo of the us Yalies right before we enter the auditorium.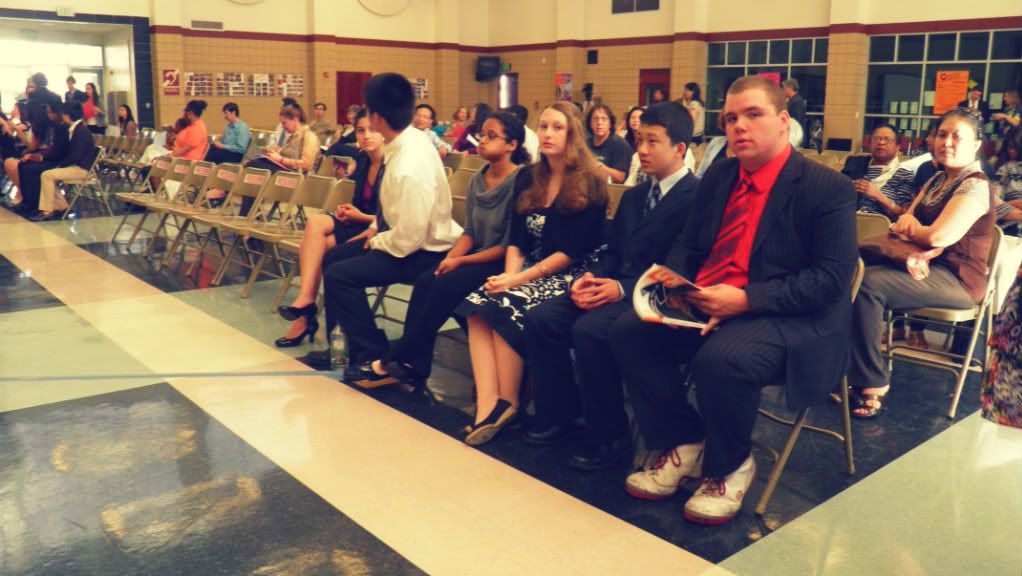 The ILC students going to Columbia this summer are the first to find a seat together.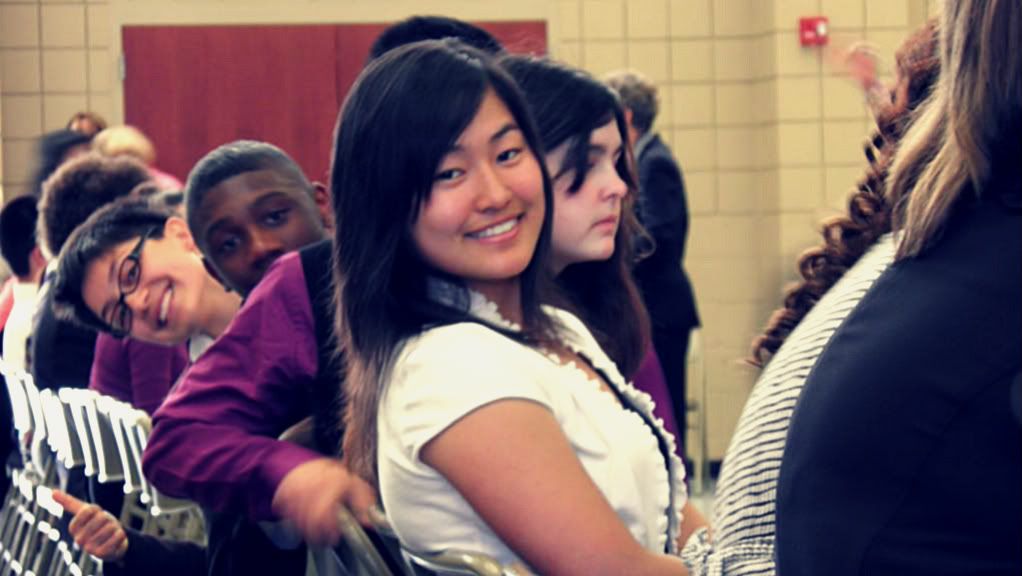 Kathleen He, Andrew Gonzales, and Erin Miller - the ILC students studying Macroeconomics at Brown - smile for the camera.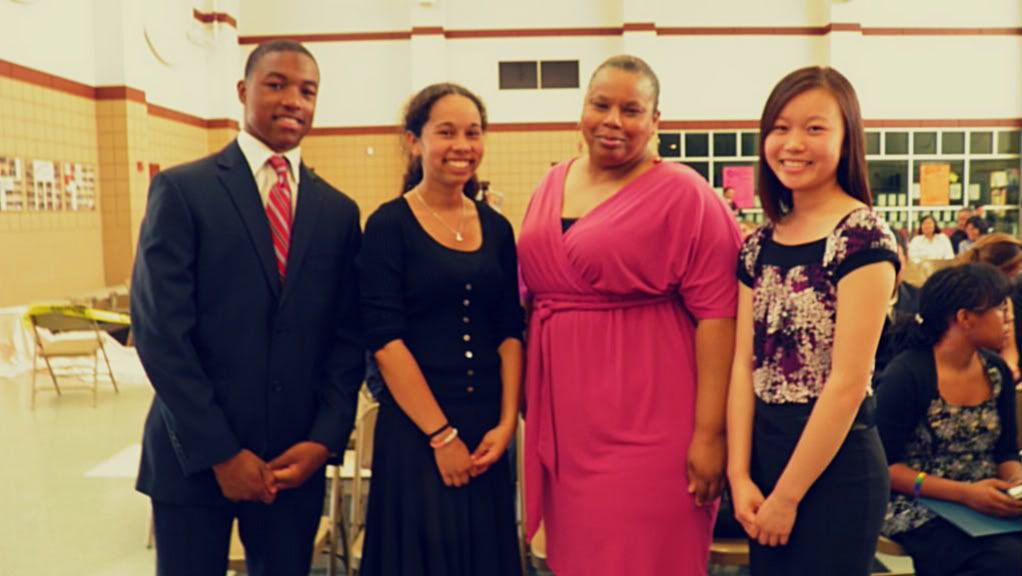 Kye Duran, Aiyana Hedeen-Garrett, and Julia Chang pose in a picture with their chaperon and assistant principal at Pinole Valley, Ms. Yolanda Bulls. These three will be heading down to Vanderbilt and studying World Religions.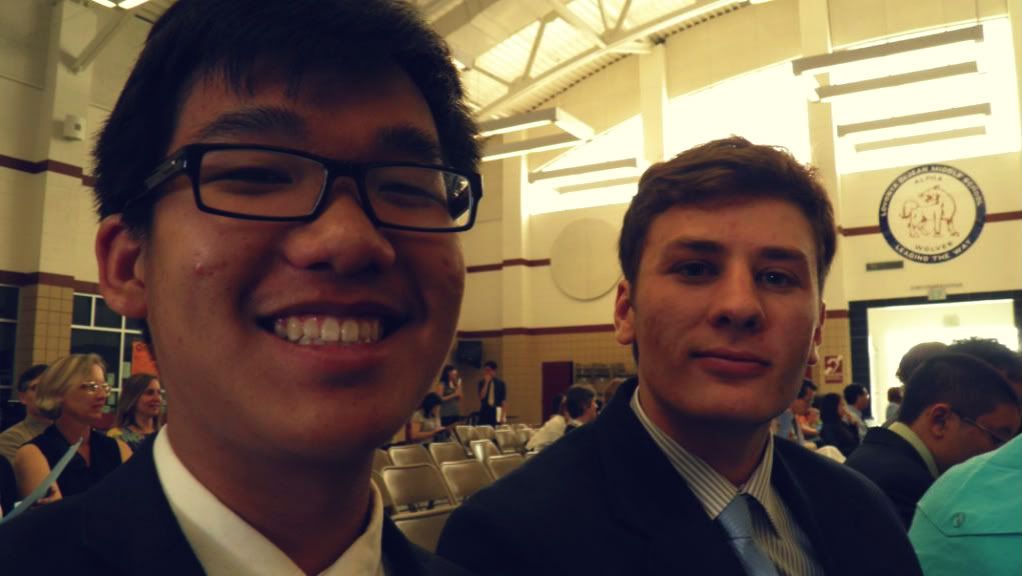 Matt Lee and Tom Miller. I look forward to spending three weeks on the East Coast with these two plus Lori.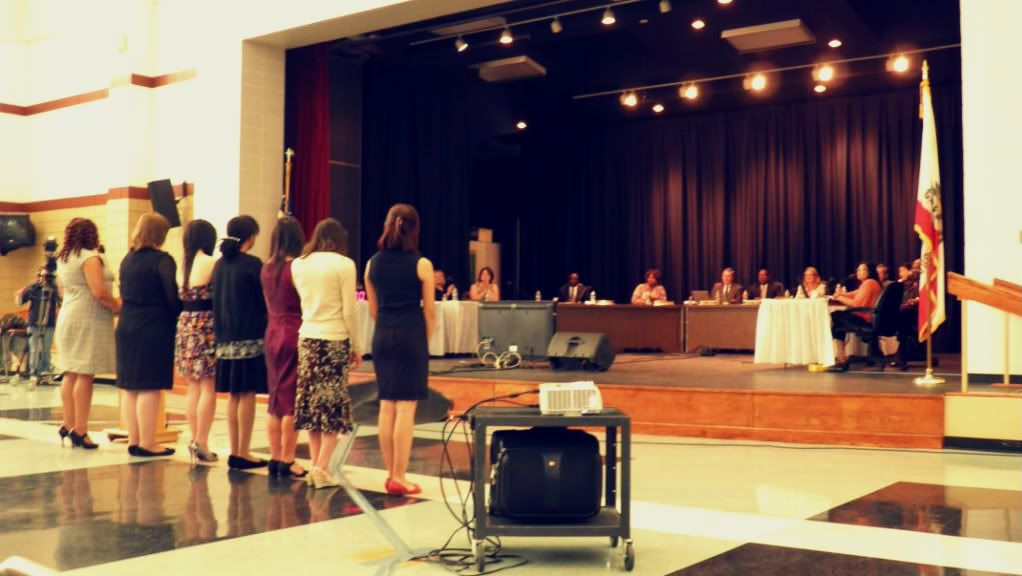 The ILC students attending Brown for the Women in Leadership program stands before the Board as their chaperon introduces them.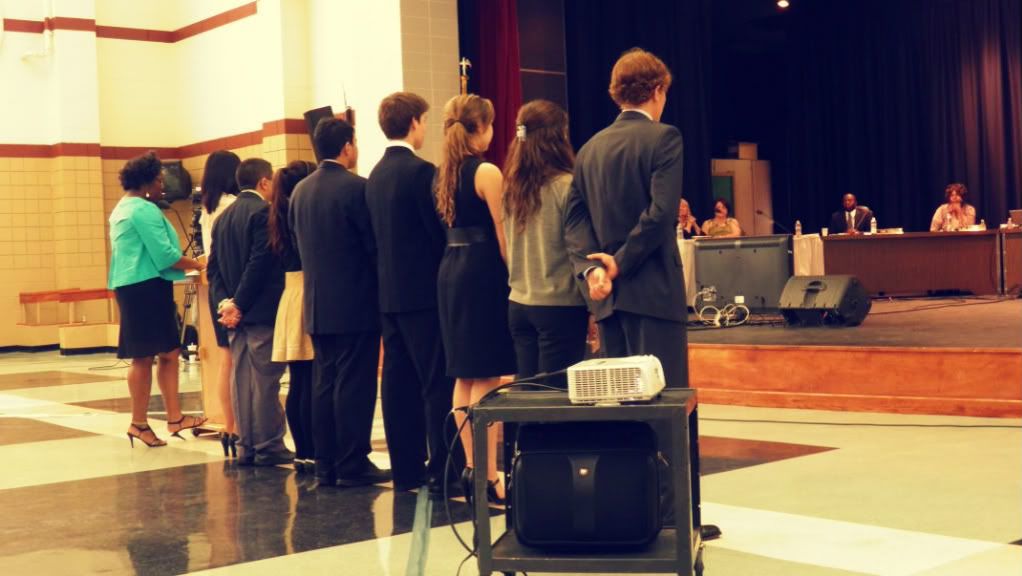 The ILC Cornellians being introduced by their chaperon, Ms. Tiffani Neal. This will be Ms. Neal's third year in chaperoning students to Cornell.
Thank you Mr. Ramsey for the wonderful Yale banner! The three of us just had to take a picture with it to commemorate our School Board meeting success.